Discover the perfect outdoor escape with our Wood Pavilions. Experience the warmth of natural wood, crafted with durable pressure-treated woods and protective stains and paints to stand up to the weather. Our expert craftsmen create a timeless beauty to grace your property, whether you're looking for something rustic or elegant. Find your outdoor sanctuary with Wood Pavilions!
Share
Custom Shed Options

Customize your shed with a wide array of options including extra windows, ramps, cupolas, gable vents and more much more.
Need help with site prep?

Need help with site prep for your shed? We can lay the perfect foundation for your new shed. Just call (856) 506-2287 for details.
View full details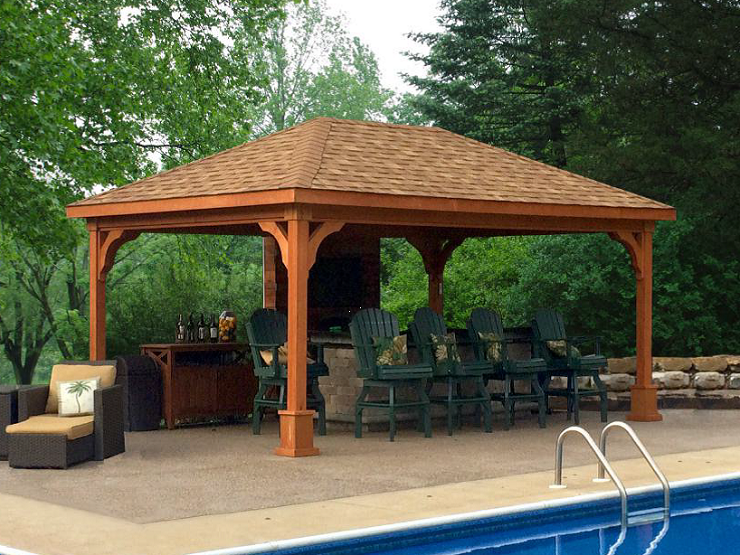 Proudly Made in Lancaster, PA
All our Wood Pavilions are manufactured by our experienced craftsmen for superior quality you'll appreciate.
Interested in our Wood Pavilions? Call (856) 506-2287 now or fill in the form below with any questions.