Make a statement with our Vinyl Pavilions! Not only do they keep up the tradition of beauty, but they are also strong, durable, and environmentally friendly. 50% recycled materials and nonpolluting manufacturing methods make this product a great choice for any eco-conscious family. Additionally, maintenance is simple with just a bit of mild soap and water, and you'll be able to enjoy their fresh, clean look for years.
Share
Custom Shed Options

Customize your shed with a wide array of options including extra windows, ramps, cupolas, gable vents and more much more.
Need help with site prep?

Need help with site prep for your shed? We can lay the perfect foundation for your new shed. Just call (856) 506-2287 for details.
View full details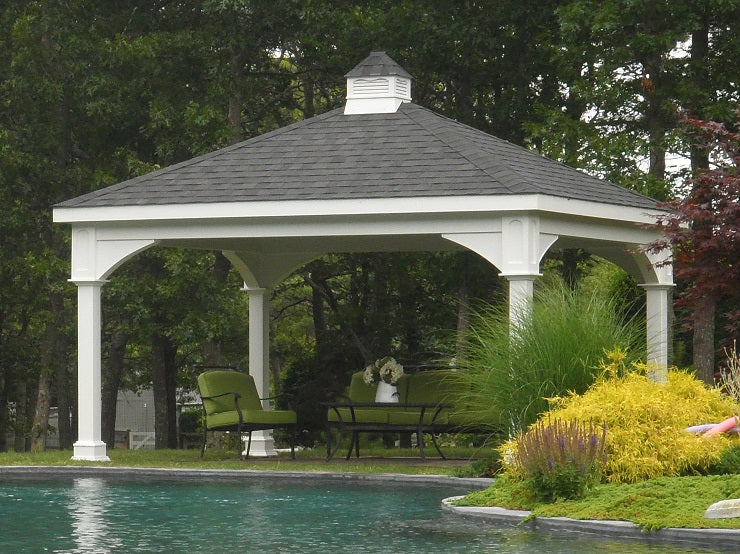 Proudly Made in Lancaster, PA
All our Vinyl Pavilions are manufactured by our experienced craftsmen for superior quality you'll appreciate.
Interested in our Vinyl Pavilions? Call (856) 506-2287 now or fill in the form below with any questions.