Dutch Barns
The Dutch Barns are here to make your dreams of a stylish storage come true! With standard features like a 9x7 garage door, 3' door and 18x27 windows with shutters, you'll have all the essentials for optimum storage. Plus, with extra features like a double door and 24x36 windows, you'll be the envy of (almost) everyone in the neighborhood. Get your Dutch Barn, and show 'em who's barn!
Our Dutch Barns are sure to take your outdoor space to the next level! Crafted with options like Buckskin Duratemp, white trim, black shutters, and black architectural shingles, these barns are sure to make an impression in your yard. Enjoy the outdoors like never before with Dutch Barns.
Share
Custom Shed Options

Customize your shed with a wide array of options including extra windows, ramps, cupolas, gable vents and more much more.
Need help with site prep?

Need help with site prep for your shed? We can lay the perfect foundation for your new shed. Just call (856) 506-2287 for details.
View full details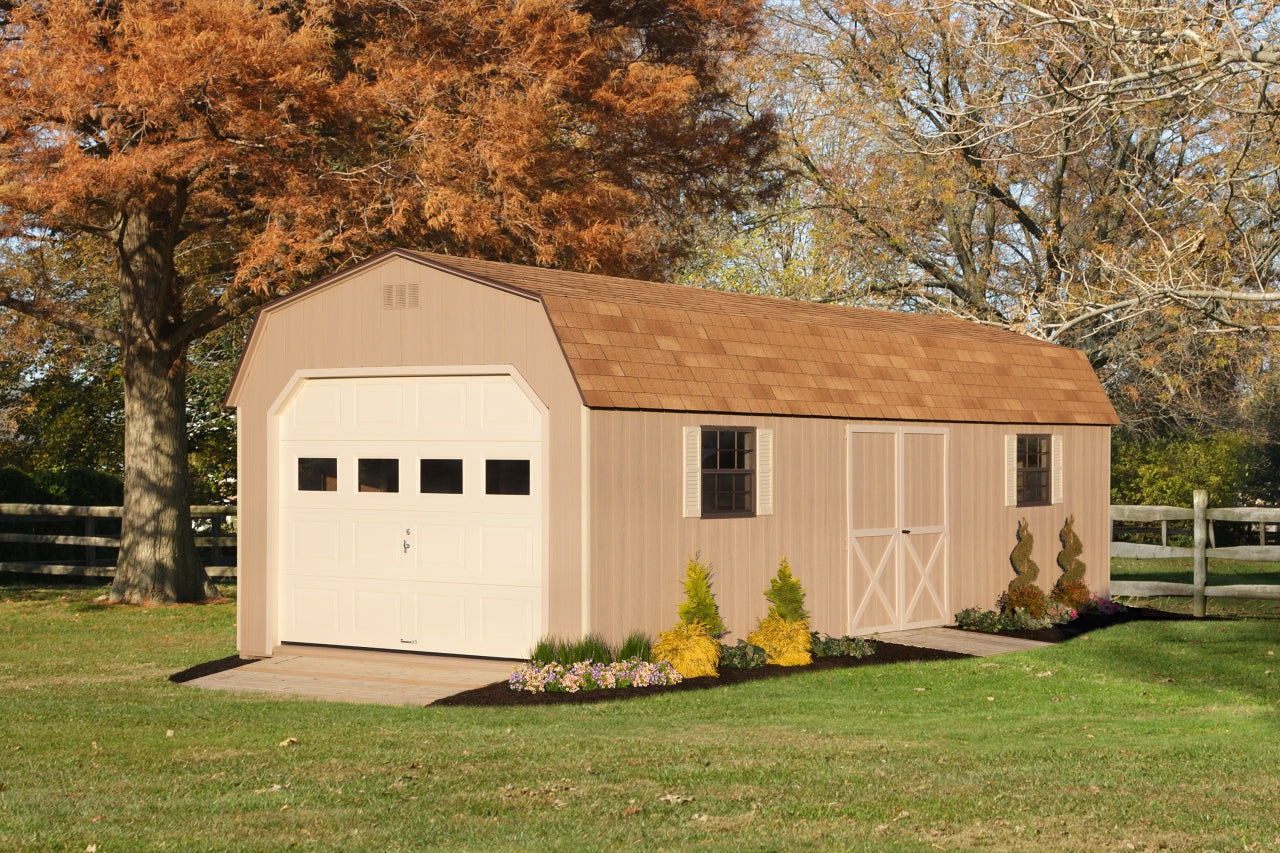 Proudly Made in Lancaster, PA
All our Dutch Barn Series are manufactured by our experienced craftsmen for superior quality you'll appreciate.
Interested in our Dutch Barn Series? Call (856) 506-2287 now or fill in the form below with any questions.